Our abalone farm site, is locate in Camahue a sector within Quehui Island, one of the many that forms part of the Chiloé Archipelago. In 9 acres of sea approximately we do the fattening stage of the abalone, process that takes 3 to 4 years to be able to reach the desirable sizes.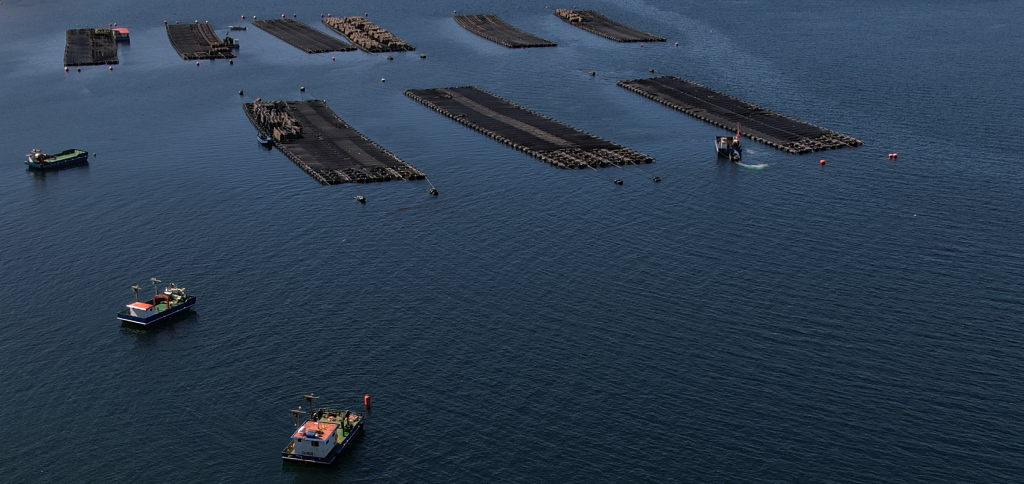 We use what is known as the Korean style for abalone farms. The main characteristic of this type of culture system is that the cages are distributed in sea trains at a really low depth, that way facilitates handling and feeding of the abalone.
Invertimos en el equipamiento necesario para poder alimentar sin contratiempos y de manera eficiente la gran cantidad de jaulas que tenemos. Además de proveernos con alga 100% natural de la zona.